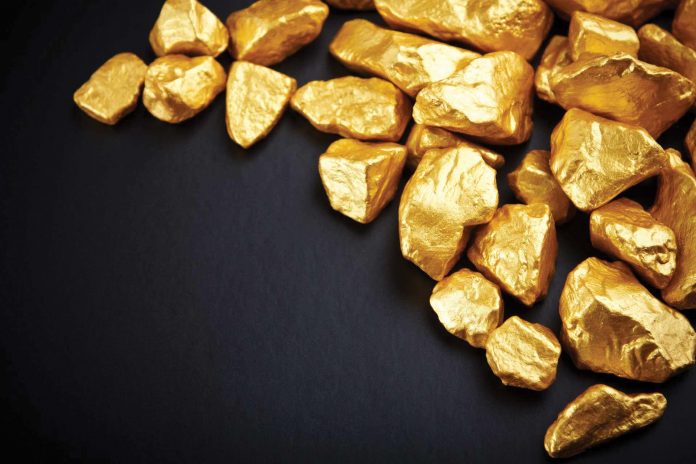 Every shipper has the rightful expectation that their shipments will be delivered safe and sound, but the stakes are raised exponentially higher when the cargo in question is of high value. This type of cargo demands a range of special procedures and security to protect the valuables inside from unpredictable incidents throughout every step of the transportation process. To ensure optimal care is taken, shippers and airlines need to work closely together for the security of high-value cargo at all costs.
One specific precious metal, gold has been one of the most sought-after metals since the beginning of human history and is only increasing in value. Beyond just using it as a medium of exchange, it has benefits in industry sectors now such as healthcare and telecommunications. Due to the growing demands for gold globally, efficient logistics operations and air cargo are playing an increasingly important role.
To learn more about how the professionals in the industry protect and ship gold and some of the world's most valuable goods, we spoke with Mr. Milo Gerisch, Senior Manager, Vertical Industry Precious Commodities, Banking and Luxury Goods, Swiss WorldCargo and Mr. Fatih CIĞAL, Senior Vice President of Cargo Marketing, Turkish Cargo, as well as a representative of Singapore Airlines.
High Value, High Security
The transportation of valuable goods presents many unique challenges to airlines and logistics providers compared to other types of air cargo. One major challenge is adequately preparing and training for cargo loss prevention practices. There are many touch points along the supply chain and each of these points is a high-risk opportunity for loss to occur. From the warehouse, to transit and even at highly secured airport areas; every point in the supply chain has had reports of cargo being lost or stolen. Moreover, there are other factors that lead to additional risks that must be taken into consideration for every destination or market; for example, geography, cultures, business practices, current events and so on.
This is why airlines need to work hard on their risk management plans to cover all the potential risks of cargo loss or devalued damaged cargo throughout every step of their operations. Airlines should first focus on designing high-value goods route mapping to identify and avoid risk areas, then monitor and measure security procedures to ensure the safest route with minimal exposure to risk through the supply chain.
When airlines receive precious cargo like gold from customers, airlines with proper procedures in place will separate high-value cargo from normal and general cargo operations into a priority handling area to ensure swift transportation. Shipping valuables, like gold, also requires that the ULD be suitable for shipping precious metals. That means that ideally the shipment will be in a secure, cool and dry ULD to protect the gold from moisture and other variables.
After properly assessing and checking the security and safety of the ULD, it should be sealed appropriately to avoid any unauthorized attempt to access the goods inside. The specially sealed ULD should then be secured in vault room made especially for high-value cargo in a high security warehouse during the waiting period before forwarding or delivery. When the time comes to move these shipments, it should be accompanied by airlines officers or the highly trained private security escorts with round-the-clock surveillance. The person in charge of ramp handling operations should then check the seals of high value shipments to ensure that they are secure and in good condition before loading.
Mr. CIĞAL said, "Valuable goods shall be extra secure during each step of the logistic process, from pick-up to delivery. Speed is important in valuable goods transportation. This reason makes air transport extremely attractive. Our airline provides a secure cargo facility monitored with 330 cameras. There are 3 rooms for valuable cargoes requiring high security in the storage located at Istanbul Atatürk Airport. Every shipment is in the good hands every step of the way. Also, every shipment is looked after closely by our airline officers. This enables Turkish Cargo to ensure optimum security for high-value air cargo."
Mr. Gerisch said "When transporting valuables, it's important for organizations to go beyond the requirements set by the industry and follow important, clearly defined requirements and processes in order to fulfill customer expectations. Confidentiality is also extremely important. At Swiss WorldCargo, quality-focused thinking is part of our DNA., we rely on a straightforward dialogue between our various partners along the supply chain to provide a clear overview of any shipment."
Delivering Peace of Mind
Mr. Gerisch said, "We have taken extensive steps to prepare for the potential risks which can occur at any point in the supply chain. We have specialists with a profound expertise across our network across the globe that are consistently there to help make the supply chain experience completely seamless, and work hard to ensure certain benefits we can offer, such as our 90-minute transfer times in Switzerland. As well as our staff on the ground, reliable airline partners play an important role in ensuring our customers' products arrive safely. Even though the demand for high-value cargo looks to remain consistent over the years, it is our duty to continue to adhere to any changes in security standards and ensure that despite an increase in demand, we can carry through the same strict, rigid processes for all valuable shipments."
Apart from airline cargo loss prevention training and programs, airlines also offer value-added service to ensure their customers' peace of mind. For example, cargo insurance to protect goods being transported from damage, loss and, in some cases, even shipment delays, as a representative of Singapore Airlines said, "Our airline maintains adequate insurance to meet its liability obligations to cargo shippers' consignees and forwarders in the event of loss or damage of cargo. For greater peace of mind, we recommend that shippers acquire additional insurance to protect against unforeseen circumstances."
Due to growing fine goods and luxury items transportation all over the world, quick and safe shipments are becoming even more important from the fact that customers are willing to have high-value cargo in their hands as quick as possible. Even though transportation of precious goods may contain major challenges, airlines need to provide well thought out plans with high security standards from their experience in moving high-value cargo with teams of operational experts. Their in-depth knowledge helps to take air cargo to the next level of safety and security, ensuring the fast delivery of high-value cargo in the most accurate and customized way to existing and future customers.
อัพเดตข่าวสารและบทความที่น่าสนใจในอุตสาหกรรมโลจิสติกส์ก่อนใคร ผ่าน Line Official Account @Airfreight Logistics เพียงเพิ่มเราเป็นเพื่อน @Airfreight Logistics หรือคลิกที่นี่