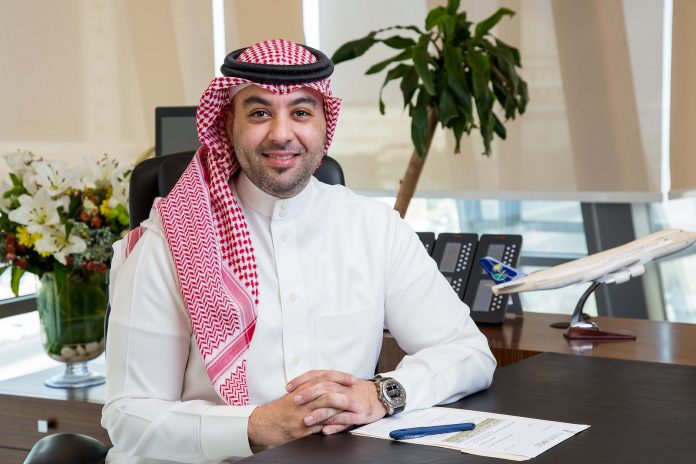 Saudia Cargo have announced their sponsorship for the Second Saudi International Golf Tournament as part of the three-year contract signed with the IMG Company, the organizer of the event.
Chief Executive Officer Omar Talal Hariri said the successful sponsorship of the first tournament last year encouraged Saudia Cargo to do the same for this year. Mr. Hariri stressed that the Kingdom boasts one of the most advanced sports infrastructures which enables it to host nearly any international sports championships.
In a statement he made prior to the launch of the tournament Mr. Hariri said, "Last year's big success will definitely make us together with the Saudi Golf Federation and the sponsors participating in the event exert more efforts to prepare for this global event, which will take place at the King Abdullah Economic City (KAEC)'s Royal Greens Golf and Country Club from January 30 to February 02."
Mr. Hariri commended the pivotal role of the General Sports Authority (GSA) under the leadership of Prince Abdulaziz bin Turki Al-Faisal and noted that the GSA closely follows up all sports activities and international events held in the Kingdom. The GSA accomplishments have reflected the Kingdom's exceptional and advanced capabilities for organizing different sports events.
Mr. Hariri pointed out that the Saudia Cargo was keener this year to invite VIPs from the air cargo and ground handing sector as well as its partners in the government sector to attend the activities and competitions accompanying this event. The Family Day for Saudia Cargo staff's will be held at Saudia Cargo Pavilion inside the Fans Village. Numerous senior officials, organizers and international golf players are expected to visit the pavilion.
"We made remarkable accomplishments for the air cargo business in 2019 and contributed effectively to various sports and entertainment events. Saudia Cargo harnessed its human and financial resources and recorded incredible successes during Jeddah and Riyadh seasons, notably the transportation of the WWE equipment, luxurious cars, and Formula E cars that participated in the Riyadh International Expo last November. It also carried heavy equipment and supplies for events such as the fireworks, the cirque and the World Golf Tournament 2020," Mr. Hariri said.