The Industrial Revolution opened the door for robotic technology to become a pivotal part of everyday business, as it helped to facilitate business owners and optimized their operations. Today, technologies have traveled to a new frontier and robotics remains the main driving force that steadily pushes several industries into the future.
We would like to take a step into the dawn of technological advancement with an introduction of robotics technologies that have taken the airfreight logistics' supply chain to its new boundary.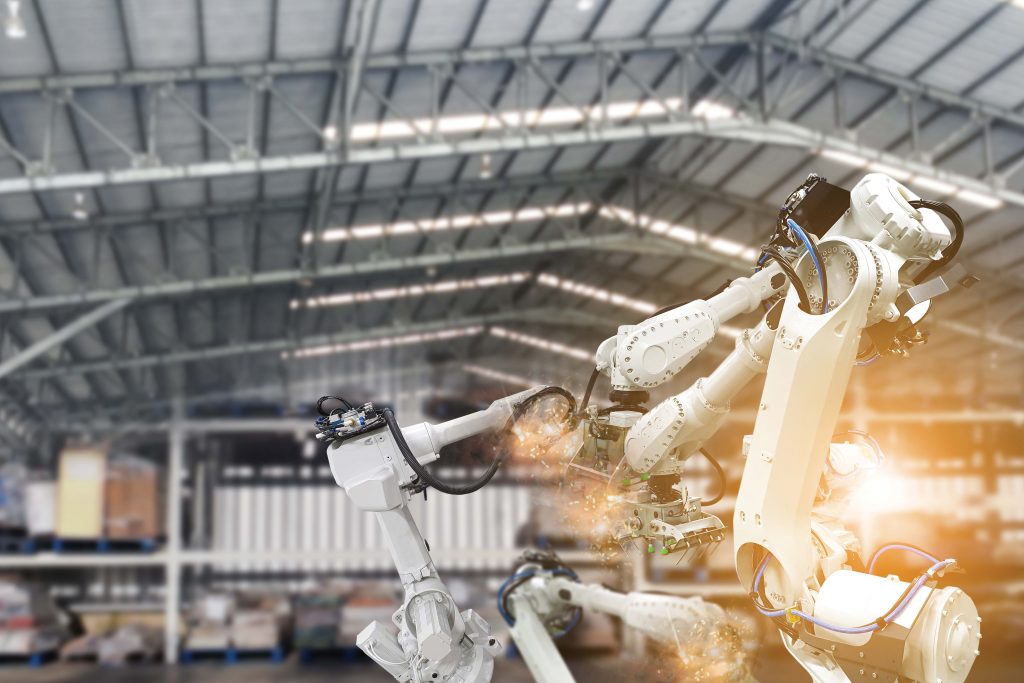 Robotics Is the Answer
According to a 2016 survey by comScore and UPS, consumers purchase half of their goods online. The survey shows a growing number of online shoppers of 3% and 4%, comparing to 2015 and 2014 respectively. Another study published by the UK's Office for National Statistics (ONS) suggested that buyers spent about £1 billion a week with online UK retailers in February of 2017. Which represents a +20.7% increase compared to the same period in the prior year.
The rise of online shopping and tempting free-of-charge rapid delivery promotions from E-Commerce companies, added with the COVID-19 lockdown which forced people to stay inside, has led to an overwhelming demand for fast delivery services.
This allowed robotics technology to shine its light throughout the airfreight supply chain, whether in the form of Unmanned Aerial Vehicles (UAV) or Warehouse Automation systems. Under this overly demanding situation, robotics entered the scene as the ultimate solution that helps conduct safe, consistent, and efficient transportation.
Drones
Unmanned Aerial Vehicles or drones are remote-controlled aircraft. Coming in various sizes and shapes, drones are playing a major role in airfreight logistics today, as they are capable of delivering essential cargo such as food and pharmaceutical in wilderness or disaster areas, and other areas inaccessible to manual aircraft.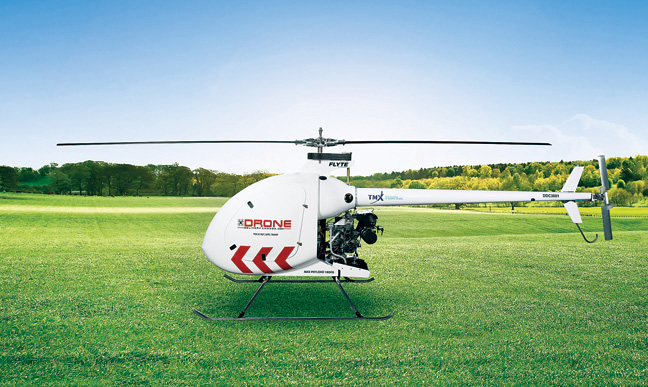 Many technology companies and leading express forwarders are now joining the race to push drone technology to its limits, as they aim to provide unmatched services to customers through optimized operations.
Recently, Drone Delivery Canada (DDC), a designer and developer of drone technology announced that they will begin the commercialization of the 'Condor', a drone with a lifting capability of 180kgs (400lbs) of payload. It was designed to carry approximately 20 cubic feet of cargo with a multi-package payload compartment and will operate with a speed of 120 km/h and a travel range of 200 km.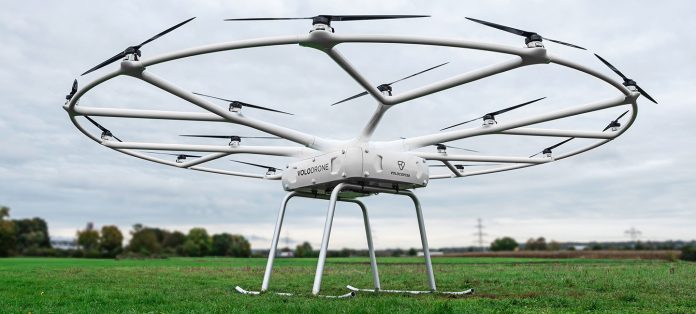 The Company commenced Beyond Visual Line of Sight (BVLOS) flight testing last summer at the Foremost UAS Test Range in Alberta, Canada.
At the same time, DDC also completed a commercial agreement with Vision Profile Extrusions Limited (Vision), a leading manufacturer, to implement the drone system on Vision's operations for several areas in Vaughan, Ontario, Canada.
Meanwhile, DB Schenker a global logistics solution provider, recognized an opportunity to elevate their cargo transportation and logistics services, and invested in developing Urban Air Mobility (UAM) technology. UAM is an urban cargo transporting aircraft belonging to the company; Volocopter. DB is aiming to develop the UAM for commercial transporting services for heavy cargo.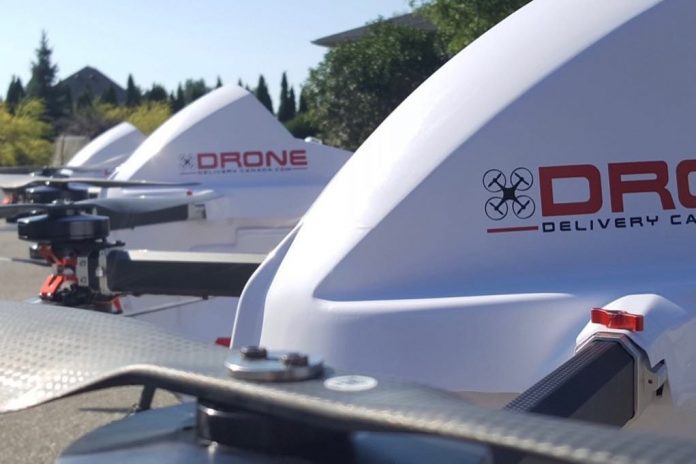 On the other side of the world, Japan Airlines (JAL) have met with success in the test to deliver fresh fish from Shinkamigoto, Japan to a restaurant in Tokyo, with assistance from Nagasaki's government sector.
In the test, JAL transported a cold storage box, full of fish, from Kamigoto Airport to Ojika Airport, which are 46 km apart. This delivery was considered to be the first delivery trial between local airports with a drone involved.
As for readily available drone services, Wing , a cargo drone developer and a subsidiary of Alphabet, became the first company to ever provide commercial drone transportation. They are delivering packages, over-the-counter medication, snacks, and gifts to residents of Christiansburg, Virginia.
Alphabet also succeeded in delivering beverages to customers in Bonython, Canberra, Australia. Coffee lovers in the Canberra area can order their drinks via an application which will be sent to a local drive-thru shop, Kickstart Espresso.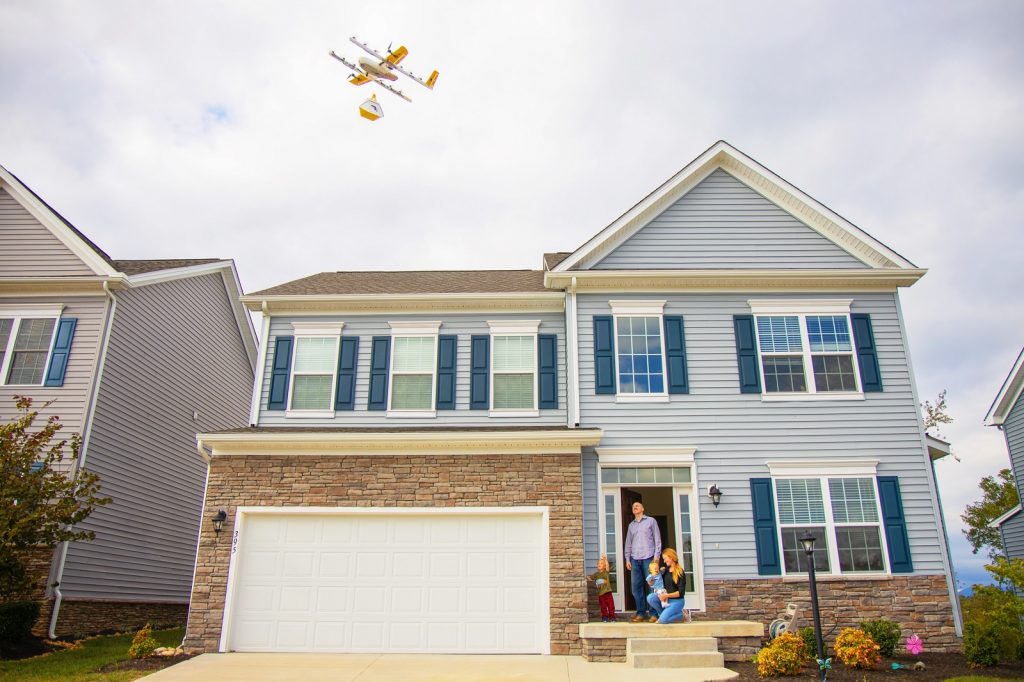 Warehouse Automation
Today, automation technology is considered to be an essential component for warehouses across the globe. It helps workers to deliver safe and accurate operations.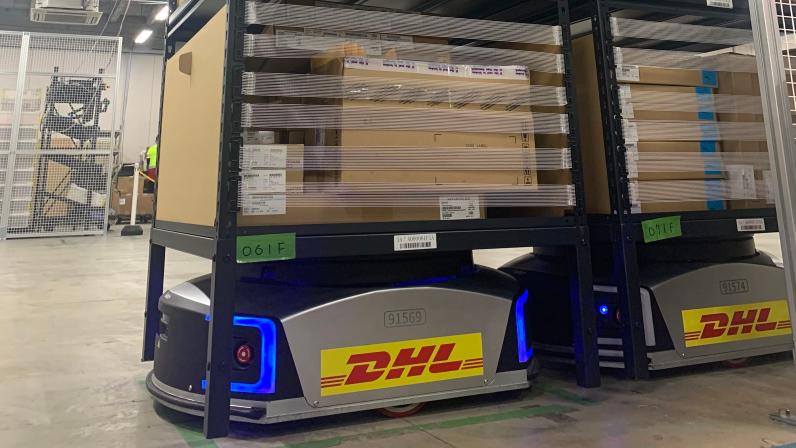 One of the examples for automation technology applied to the logistics industry and air freight supply chain reflects upon Deutsche Post DHL Group (DHL)'s warehouse optimization in 2016. It took a further step into the future with a trial of Rethink Robotics's artificial intelligence robots in its facilities across Europe.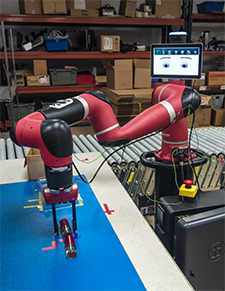 The robots, 'Baxter' and 'Sawyer,' are equipped with sets of robotic arms, screen faces with complex vision systems, force-sensing systems, and advanced machine-learning software. DHL's purposes for these robots were mainly to assist their workforces in packaging and warehouse managing.
Later on, in late 2018, DHL's North American wing announced its plan to invest $300 million in robotics and automation across 350 facilities.
In the past year, DHL Supply Chain, the global market leader for contract logistics solutions, pushed the limit of its robotics operation and launched a fully integrated and automated warehousing management system in one of its largest service parts warehouses in Tokyo, Japan.
The integrated warehousing system, designed to facilitate deployment of advanced robotics solutions, seamlessly combines robots that fully automate the inbound, outbound, and cycle-counting processes 24/7. Optimized to carry out automated Goods-to-Person storing, picking, and cycle-counting for multi-stock keeping unit (SKU) of various sizes, the robots can be scheduled to lift and carry shelves weighing up to 600 kg and navigate designated areas for warehousing activities with an obstacle-avoidance system.
As the retail giant has shifted expectations to next and same-day deliveries, competitors and partners have looked for an edge, with many turning to third-party robotics.
This year, speed is everything, as major retailers promise customers with next day or same-day delivery. DHL has picked up its pace in the technological race once more and committed to deploying a total of 1,000 robots from Locus Robotics for delivery fulfillment. As it strives to answer customers' demands while holding its position in a competitive market.

Exoskeleton
In the past, enhancements such as an exoskeleton suit could only be found on the pages of comic books or the silver screen. Now, what was thought to only exist in the imaginary frontier has come to reality, and took an important part in the supply chain, as a solution that offers safety and efficiency by helping workers to carefully lift and carry heavy objects.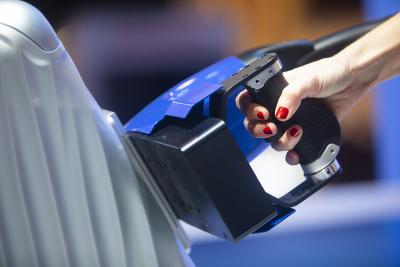 Other applications of exoskeleton suits lie in the medical field where the equipment could offer a helping hand for paralyzed patients to be able to move again.
In July 2015, Panasonic began to sell a robotic exoskeleton called the 'Assist Suit AWN-03.59.' Weighing less than 6 kg, the suit allows its user to carry 15 kg for up to eight hours on a single battery charge. The company saw the logistics field as a key market for this product line and offered leasing options to help promote the widespread adoption of this technology.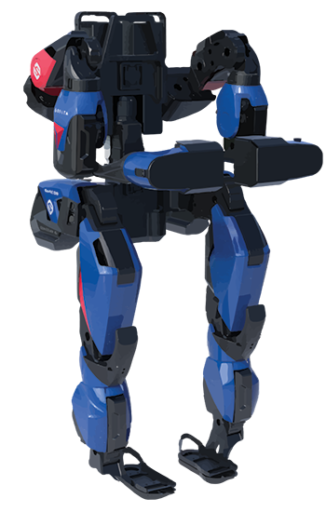 Today, Delta Air Lines has partnered with Sarcos Robotics, the world-leader in exoskeleton development, to optimize its operations and provide safety to its workforce with the 'Sarcos Guardian XO'.
This is a battery-powered, full-body exoskeleton designed to boost human performance and endurance while helping to prevent injury. By bearing the weight of the payload, the exoskeleton may enable a Delta employee to lift up to 200 pounds repeatedly for up to eight hours at a time without strain or fatigue.
Delta planned to test the technology in a pilot location during the first quarter of 2020, allowing employees to experience the tech in a real-world setting and provide additional feedback on its functionality. Potential uses at Delta could include handling freight at Delta Cargo warehouses, moving maintenance components at Delta TechOps, or lifting heavy machinery and parts for ground support equipment.
The Future of Airfreight Supply Chain
In the present world, robotics technology is becoming the backbone of the logistics process, from cargo handling in airports and warehouses to last-mile delivery.
Robotics technology arrives in the airfreight supply chain not to replace its workforce entirely, but to support and improve operational efficiency, and to push all procedures to the next level under a safe working environment. Its ultimate goal is to cater to consumers' evolved demands.
อัพเดตข่าวสารและบทความที่น่าสนใจในอุตสาหกรรมโลจิสติกส์ก่อนใคร ผ่าน Line Official Account @Airfreight Logistics เพียงเพิ่มเราเป็นเพื่อน @Airfreight Logistics หรือคลิกที่นี่