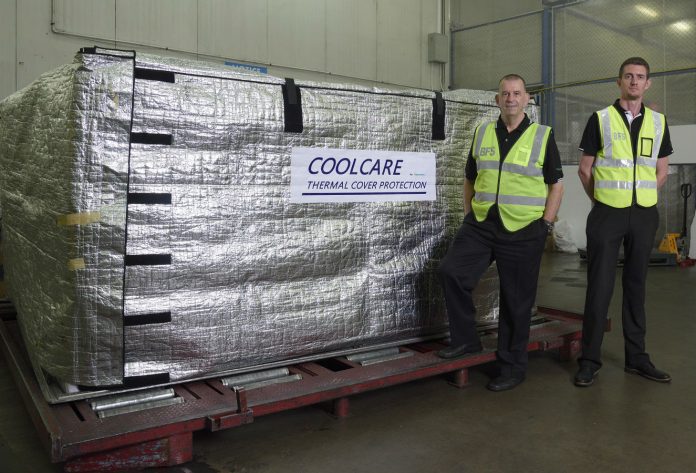 The day is quickly approaching. After searching for weeks, the seemingly perfect job has surfaced. Making a good first impression is important, so to prep for the big interview an upgrade to the well-worn hand-me-down suit that resides in the deep recesses of the closet is in order.
The first stop to the big box retailer yields adequate, yet not quite fitting results. Leaving less than satisfied, the idea to pop by a local tailor to see what the fuss is about leads to a surprising find. Upon opening the doors to the shop, it's clear that the wall-to-wall variety of fabric is just the tip of the iceberg for this personalized experience. The expert fitter is a skilled craftsman and guides each customer through the process. The first step is acquiring a complete set of measurements. As consultation of the requested details from the customer is being completed, a pattern is created and sewn together by hand. After the base fitting, it becomes abundantly clear why many people go to tailors. Every stitch is fretted over with a specific person in mind, leading to the best fit possible for each individual customer. After an expert tailor completes the final adjustments, the customer leaves with the store with a smile on their face looking and feeling like a million bucks.
These types of personalized services are normally highly regarded for their keen eye to detail, and experiences like this aren't just exclusive to the tailor shop. In the airfreight industry these types of services are available in the form of COOLCARE at BFS Cargo terminal (Suvarnabhumi).
For over a decade, Freshport Asia has offered affordable cool care services with the goal of getting perishable cargo to its destination in the best possible condition with minimal waste. Their range of services are all encompassing, and one of their most cost-efficient highlights is their flexible range of thermal cover solutions. The simple, yet flexible thermal cover has been maligned in recent years for its seemingly inability to keep a cool care shipment within spec. However, as Freshport Asia's Director of Operations Mr. Chris Reichert helps to explain, while it's not the panacea for all the woes of shipping cool care cargo, when effective handling steps are put in place by people who understand the process this simple, cost-effective solution can yield big benefits.
Solutions that Work
To understand more about the process Mr. Reichert said, "It's all about temperature control. How does a customer get a temperature sensitive product from A to B? What are your options? In airfreight, they don't really have any effective solutions besides envirotainers which are a last resort for most shippers. This is an area where thermal covers come into their own by maintaining temperature during transit and only allowing for a very gradual increase over time. It's clear as day when comparing the temperatures on a graph without them, the spike in temperature is much more aggressive. In the end, thermal covers help to buy you time."
Mr. Reichert went onto explain what the normal process is like inside their facility at Bangkok's Suvarnabhumi Airport's Free Zone. "At the airport, we use thermal liner material to retrofit general cargo ULD's to be thermal cargo ULD's and wrap pallets to control temperature stability. The liner is made to specific customer specs. You can buy these online from various companies, but we prefer to make our own onsite. We've found that often shipments can be more bulky or smaller than expected so by custom making the covers and liners we can stay flexible with the customers requirement and achieve a consistent level of positive results. For over 10 years we've been shipping perishables at 2-8 C in ambient temperatures for 15-18 hours with consistent success. That means that in terms of airfreight, from Thailand we can send shipments using covers anywhere in the world. However, our approach is to assess your end to end supply chain and handling operations looking for cold chain gaps and areas of improvement. We then introduce the thermal cover concept and run some trials, this is only half of the solution, we will then introduce the knowledge, knowhow and process steps in order to make the solution work effectively with minimal cost and low risk."
Beyond the Tarmac
When it comes to what Freshport Asia is doing outside of the airport, they are quite active, and it is here where new cover designs and ideas are beginning to sprout. One important element to consider is that with new types of material entering the market all the time, it's about testing to see how it compares to what's already available. Thermal efficiency is of course paramount but there are other factors to consider like flexibility, robustness, operational efficiency which will determine the design suitability for each customer.
For instance, the cover that they designed specifically for standardized pallets is their 4th generation version. Through testing and refinement Freshport Asia has found what works best for airfreight operations. The wrapping method creates a tight seal so cold air remains trapped inside, it's highly reflective to keep out radiant heat, lightweight, and flexible to cover all shapes and sizes.
All of this innovation is part of their consulting work. Mr. Reichert said, "We have much to offer companies looking to improve their cool chain. Our consulting services look holistically at your supply chain to see where we can make improvements. Our work in cover design and implementation is also not limited to only pallets. For example, we are working with retailers and food producers that use roll cages and we've designed customizable solutions to help them reduce costs in distribution. This is another phase of our cover expansion, as we are actively looking to work with all types of companies that deal with shipping cool care products."
Next Generation
Freshport Asia's ambitions to expand what's possible with covers is leading them to testing the applications of shipping frozen products. This is the next logical step towards proving the validity of covers that could potentially be used across numerous types of new applications. Mr. Reichert said, "Our air cargo operation currently handles all types of chilled freight now, but the natural progression is to prove that covers can work with frozen products.
Mr. Reichert says, "At Freshport we have the knowledge and capability to ship frozen using cover solutions. However, what you need are open minded partners with similar ambitions to help tackle the problem. It takes the combination of a forward thinking freight company looking to break the mold, a shipper that is willing to sponsor trials because they see the cost benefits, and an airline that's willing to carry it for you. Bringing all these elements together is honestly the toughest part but we're now working with one of the world's leading freight companies on such a project so watch this space."
He continued, "While all of this work we're doing towards creating the latest and greatest in cover design and implementation is fantastic, at the end of the day a cover is just a tool and is only as good as the process that backs it up. If the process is broken, then covers won't help much. The cover is not the be all end all, it is only half the solution. We have case studies where companies have spent a bunch of money on thermal covers and failed because they never considered the process steps. Analyzing your supply chain processes or having someone like Freshport Asia do it for you is crucial to a cover solution success. This is how we can really add value and customers get the best from their investment."
As Freshport Asia continues to innovate, they will look to maintain their position as a leading logistics consultancy company specialized in cool chain. The core of their business is operating a specialized airfreight handling service for perishable goods on behalf of BFS Cargo at Suvarnabhumi Airport in Bangkok, Thailand. Located inside the free zone, they are able to handle cool cargo from the moment it reaches the airport, all the way onto the tarmac.
Beyond their range of airport services, they are proving their prowess by delivering cover solutions for chilled and frozen distribution to a variety of retailers, food producers, and 3PLs. With a growing list of satisfied customers including the likes of Tops Thailand, Metro Vietnam, Unilever, and DKSH; Freshport Asia is ready to bring true improvements to the efficiency of your cool chain, helping to reduce costs and risk at each step of the handling process.
อัพเดตข่าวสารและบทความที่น่าสนใจในอุตสาหกรรมโลจิสติกส์ก่อนใคร ผ่าน Line Official Account @Airfreight Logistics เพียงเพิ่มเราเป็นเพื่อน @Airfreight Logistics หรือคลิกที่นี่