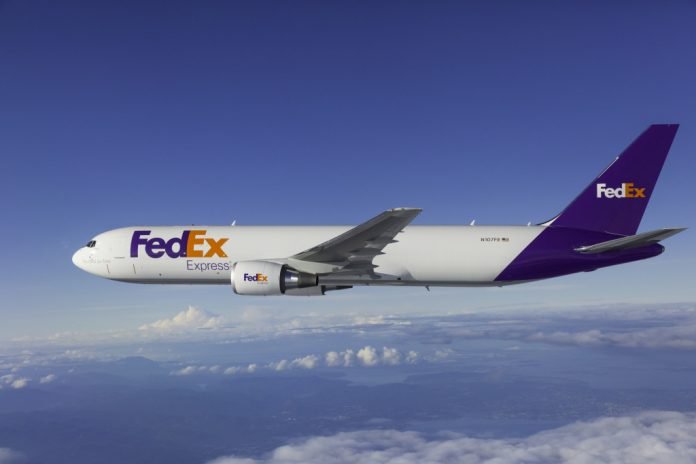 The world's largest air cargo carrier FedEx Express, recently announced a new contract order for twelve Boeing 767 Freighters and twelve Boeing 777 Freighters as they continue to invest in the industry's most efficient freighters enabling them to provide an even better service to their customers.
FedEx Express President and CEO, David L. Cunningham had this to say about the new order "We are taking another positive step in our fleet modernization program as we add more efficient, lower emission aircraft to our global fleet," he further added, "The Boeing 767 and 777 Freighters have brought greater efficiency and reliability to our air operations. The 777, with its tremendous range characteristics, has allowed us to provide faster transit times around the globe. We are excited to add more of these aircraft to our fleet."
Once contingencies have been met, the new airplanes with a value of $6.6 billion will appear on Boeing's Orders and Deliveries web page.
This new order arrives at a time when the air cargo industry continues to grow and gather strength on a global scale. In 2017 the global air freight grew by nearly 10 percent with projections of further growth of 4 – 5 percent for 2018.
To keep up with the demand air cargo carriers are continually adding capacity by either ordering new production cargo jets or converting passenger airplanes into freighters. Including the recent FedEx Express order The Boeing Company has sold over 50 widebody freighters so far this year.
Boeing Commercial Airplanes President and CEO, Kevin McAllister said, "We are honored that FedEx has again placed its trust on the wings of the Boeing 767 and 777. This repeat order is a big vote of confidence in Boeing's market-leading freighter family and the long-term outlook for air freight."
FedEx Express and Boeing have built a long-standing partnership with the express carrier being a major operator of the Boeing 757 Freighter along with being the largest operator of the 767 and 777 freighters.