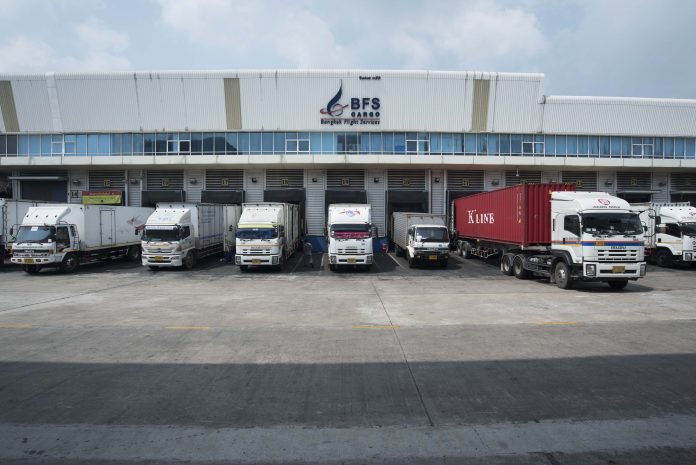 In response to the tragic event of 9/11 and the detection of explosives inside a cargo aircraft from Yemen in 2010, the European Union (EU) initiated security regulations for the aviation industry and supply chain around the globe. Part of such rules includes security standards for freight and parcels from non-EU countries, including ACC3 certification for cargo airlines, KC3 certification for freight forwarders, and RA3 certification for ground handlers.
WFS – PG Cargo Co., Ltd, Thailand's leading ground handler, are now in their sixth consecutive year of maintaining high-quality service standards as a certified Regulated Agent under the EU Aviation Security Validator's RA3 certification.
To learn more about the importance of RA3 certification, and preparations for each certificate, as well as WFS – PG Cargo's latest Export Delivery Slot Time service, we spoke with Mr. Paisan Mongkolsubkul, Security Director. We also had the opportunity to talk to Mr. Pinij Nantawannakul, Director of Cargo Operations, along with the rest of the cargo operations team and security team of WFS – PG Cargo Co., Ltd.
Third Country EU Aviation Security validated Regulated Agent
Security is the top priority for the transportation supply chain. A universal security measure for the entire supply chain can help smoothen processes. Furthermore, the EU Aviation Security Validator certifications also provide credibility to organizations or departments.
"The RA3 certification guarantees that certified Regulated Agents have control and security processes for air cargo and air parcels, under the European supply chain security standard,"

informed Mr. Mongkolsubkul, with regards to the Third Country EU Aviation Security validated Regulated Agent or RA3.
It is a requirement to examine every piece of cargo destined to EU countries strictly. High-density cargo that is not able to be X-rayed must go through an Explosives Trace Detector or a Physical Search for hidden weapons or explosives. These examination processes can be quite long, as all the cargo will undergo a thorough examination. From unpacking to repacking the load, the examination processes could take as long as three to four hours.
The EU's certifications can help speed up the security processes, as well as provide convenience in cargo transportation processes. "RA3 certified organizations will be deemed as part of the European supply chain security management," said Mr. Mongkolsubkul.
"If an importer is certified with Known Consignor or KC3, and a freight forwarder is certified with RA3, high-density cargo can skip the mentioned examination processes and conveniently travel to EU countries," he continued.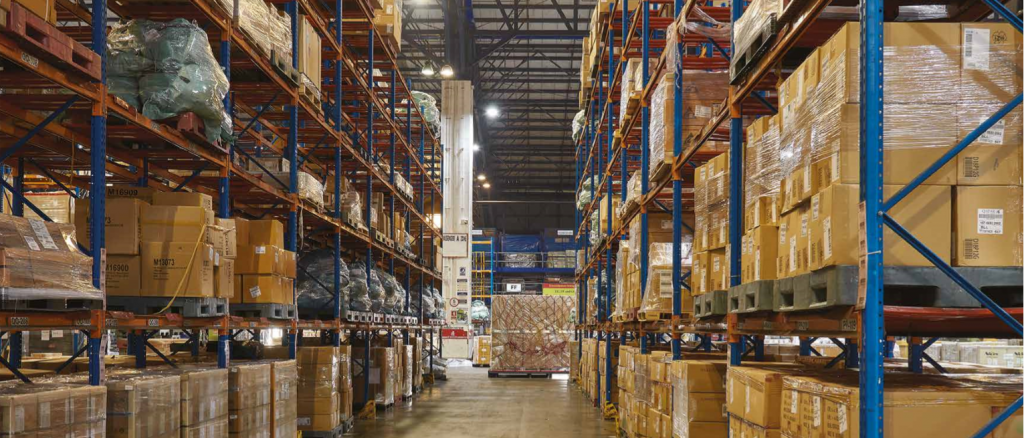 Steps to Reach EU Standard
BFS, an affiliated company of WFS – PG Cargo, have been receiving security certifications from many institutions, including ISO 9001:2015 from the Organization for Standardization (ISO), TAPA's highest security validation, Occupational Health, and Safety Management Certification or OHSAS 18001:2007, and IATA's Safety Audit for Ground Operations (ISAGO). Such certifications guarantee BFS as a company of high-security measures. To them, preparing for RA3 accreditation is another step towards providing exceptional service.
"The first step of the preparation for RA3 starts with a business selecting an EU certified validator, and making a list of improvements, by following criteria set by the validator in advance. Then, a business will hand a security plan to the validator for an advanced assessment, and then make an appointment for the actual validation. This is the most challenging part," explained Mr. Mongkolsubkul.
Once a business passes an assessment, the validator will make a validation list and hand it to EU countries for RA3 certified registration. When the booking is completed, a business's name will appear on the European Commission website (https://webgate.ec.europa.eu/). The RA3 certification's validity is valid for three years, after which it must be renewed.
Even though BFS has an operational procedure certification following the EU's security criteria, the Company still needed an internal examination, because the BFS warehouse provides ground handling services to airlines as well. Therefore, uncertified importers' cargo must go through security processes, such as X-Ray and explosive detection.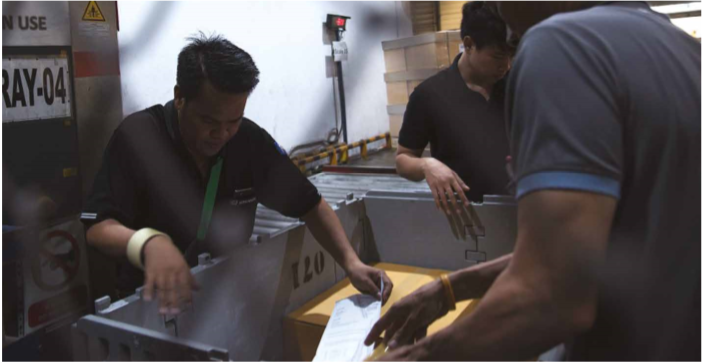 "BFS recognize the importance of improving air cargo and air parcel security through staff training, as well as employing certified Civil Aviation Authority of Thailand staff for warehouse examinations, entrance-exit checking, analyzing X-Ray pictures, and checking for explosives," said Mr. Mongkolsubkul, about BFS' staff training in accordance to RA3 certification.
Work Better Together
Not only does the RA3 certification guarantee BFS' secure cargo handling practice. It is also an essential factor in air freight's seamless transportation.
"Granted that supply chain businesses such as freight forwarders and airlines have received KC3 and ACC3 certification, the benefits will be shared with everyone, and the warehousing workflow will be even more efficient. High-density cargo will not necessarily have to be unpacked for examination. Therefore, accelerating the security processes," revealed Mr. Mongkolsubkul.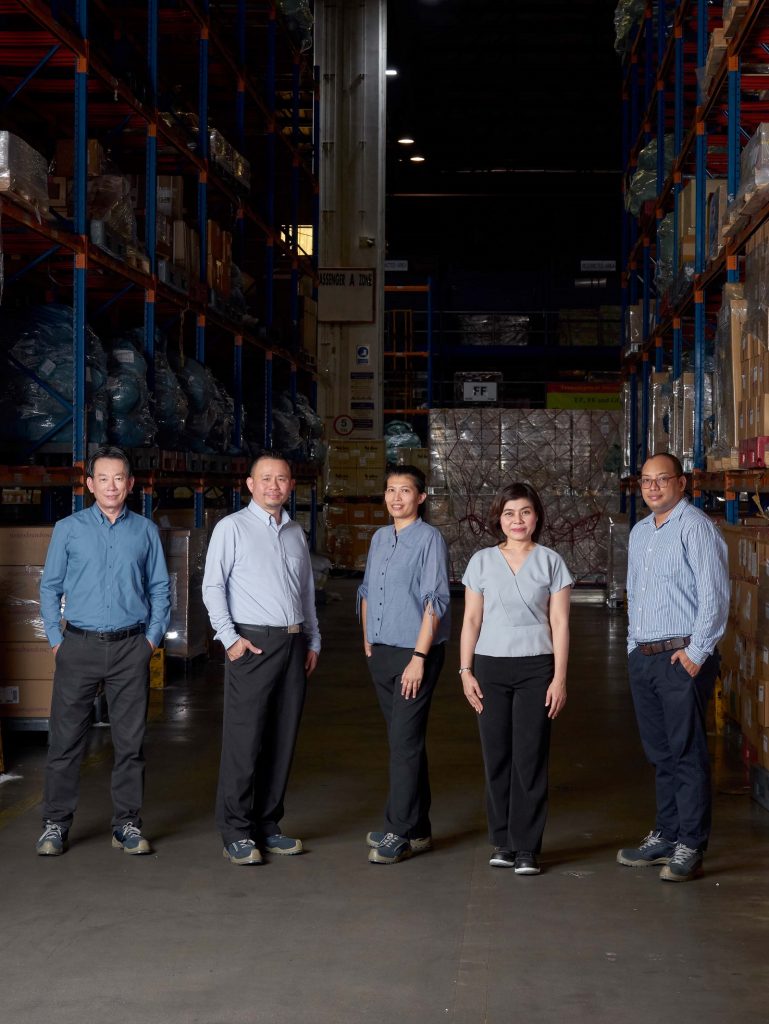 Furthermore, BFS also recognizes the congestion problems in the cargo handling process. As a solution, they have developed an online booking system via the BFS website called 'Export Delivery Slot Time.' The system has been continuously developed since its first edition in 2012, to support the KC3 and RA3 certified cargo. Currently, the Export Delivery Slot Time service has met with very positive feedback from customers.
"Presently, more customers have shown their interest in our Export Delivery Slot Time service with an average usage increase of 300 percent. We have now offered the system to Suvarnabhumi International Airport's free zone to be utilized with their truck queue system shortly. The system will act as a solution for the congestion problems in the free zone area," said Mr. Nantawannakul.
As an experienced international service provider in the air freight industry, WFS – PG Cargo Co., Ltd are fully aware that security is a massive factor in seamless transportation processes. To them, RA3 certification is more than just a guarantee for the Company's transparency. It bridges a secure connection between Thailand and Suvarnabhumi International Airport and the EU supply chain, which helps to smoothen export processes from Thailand to EU countries while establishing BFS as a reliable brand for the air freight industry.
"I would like to congratulate all businesses who have received KC3 and RA3 certifications from the EU. These certifications recognize the dedication and compliance in the security regulations of Thai businesses. Their determination to raise the security standards in the cargo examination processes of the entire supply chain is then recognized with these accreditations, from factories to ground handlers, which in turn, guarantees security and high standards in Thailand's export processes," said Mr. Nantawannakul.
อัพเดตข่าวสารและบทความที่น่าสนใจในอุตสาหกรรมโลจิสติกส์ก่อนใคร ผ่าน Line Official Account @Airfreight Logistics เพียงเพิ่มเราเป็นเพื่อน @Airfreight Logistics หรือคลิกที่นี่