Freighters have long played an important role in economies worldwide. They're unrivaled in the ability to quickly transport large amounts of goods from place to place. The true value and flexibility that freighters bring to the high value air cargo industry cannot be understated.
From perishable products to high value pharmaceuticals, freighters continue to carry over half of all air cargo traffic. In these uncertain times, main deck freighters in airplane fleets and the global air transportation system continue to connect and facilitate global trade.
All Nippon Airways (ANA), the largest airline in Japan, has recognized these facts and have recently launched new B777F flights to the Southeast Asian market. These new larger sized freighters will supplement their already existing medium sized B767Fs, but look to offer new opportunities for importers and exporters of products such as completed cars and large sized machinery.
We spoke with Mr. Kosuke Sagara, Vice President of Asia & Oceania Regional HDQ, about what these new B777F flights mean to ANA and how they can provide more benefits to customers.
Untapped Potential
While freighters do carry the largest share of air cargo traffic, they are still in themselves serving a niche market. A large majority of goods overall are still being moved by ocean freight. However, while the share of what's moved by plane may be smaller in comparison to ocean freight, what's being shipped on each service should be evaluated further. While containerships are great for moving bulk and low value items, where air cargo truly shines is in its ability to safely and quickly transport high value items. Taking a closer look at markets such as Thailand and Southeast Asia, this equates to industries such as car manufacturers, for example.
Mr. Sagara explained that with their new B777F flights, they are tapping into an underserved market in Southeast Asia. "Currently, there are limited large size freighters operating between Thailand and Japan. We believe that there is a need for larger freighters and are aiming to offer new opportunities for importers and exporters. Our new B777F flights will be able to carry much larger cargo. This includes the likes of such goods as completed cars and large machinery. Beyond just Thailand and Japan, our new freighter service will also be able to transport large size cargo to Chicago, Shanghai, and Frankfurt via Narita."
He continued, "Recently, sea freight space has been tight which is leading to more people changing their transportation mode from sea to air. Again in this case, large sized freighters (B777F) are more suitable than medium sized freighters (B767F) since the scale of sea freight is usually quite large. To match this need, the B777F is the ideal candidate."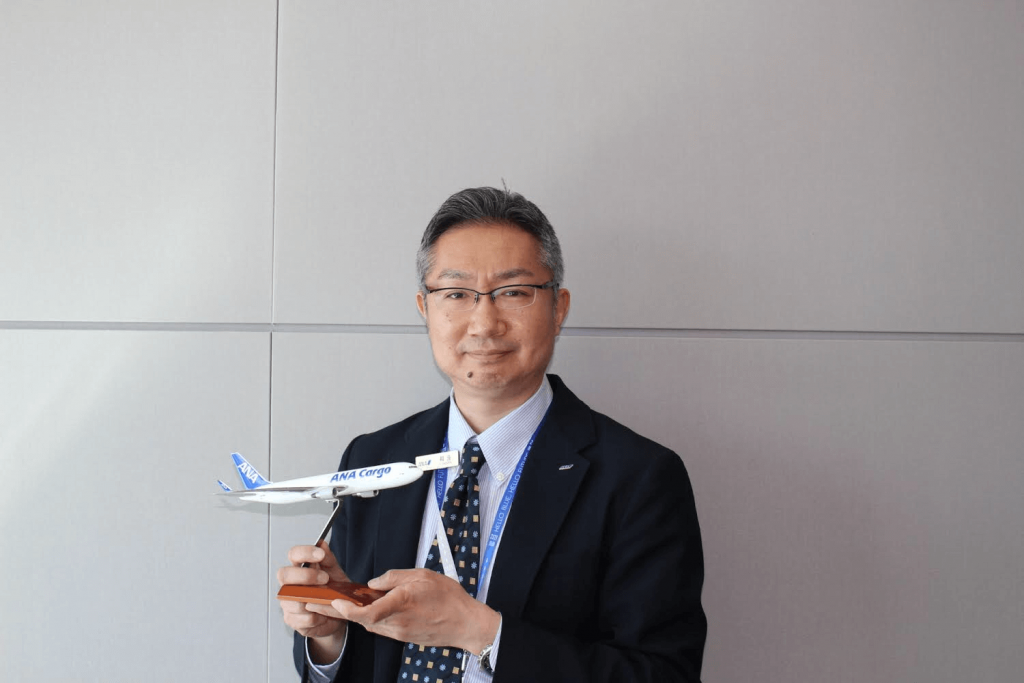 As Mr. Sagara mentioned, the need for larger freighters is becoming more apparent. As more shippers turn to air freight to supplement their needs, airlines need to be ready and accommodating. Transporting completed cars along with other car related products is a key area that Mr. Sagara says that ANA are looking to serve. To do this, the B777F is the perfect tool.
"In 2019 alone, over 2 Million cars were produced in Thailand," said Mr. Sagara. "This equates to Thailand being the 11th largest in the world in terms of car production. While a large majority of these completed cars have traditionally been transported by sea, we are seeing that more producers are turning to airfreight to supplement their shipping needs. In markets like Thailand, there has been a severe underrepresentation of large freighters able to handle this type of large cargo. ANA's response is an investment of our largest freighters to support this important industry. Our freighter flights not only serve Japan, but are able to ship large cargo to Europe and the USA, where there is a continuous strong demand for car related products."
Since the outbreak of COVID-19, airlines around the globe responded by cutting back on the frequency of flights. In a reassuring note of recovery, in the Asia & Oceania area ANA have resumed flights in 12 out of 14 airports in which they originally had flights.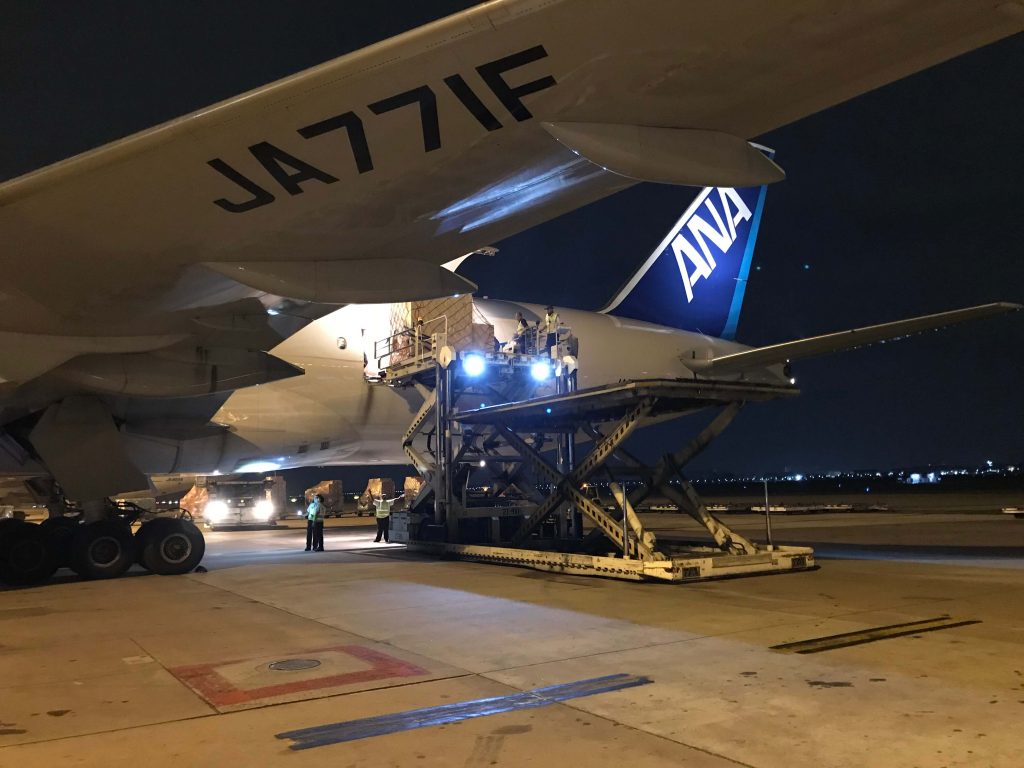 Expanding Possibilities
While a spotlight is being placed on the new B777F flights, ANA is continuing to supplement this with their continued medium sized B767F flights based on customer requirements. This flexibility is key to ANA's success in Southeast Asia. Along with Japan's crucial location in between Asia and USA, which is one of the most important routes for air cargo, means customers can expect more from ANA. As such, ANA is continuing to accommodate commodities both large and small, including semiconductors, cellphone, electric parts, and hard disc drives, to name a few.
With e-commerce continuing to fundamentally alter global retail consumption, air cargo has quickly become the de facto method of quickly and securely moving these goods. The use of freighters is key to linking their door-to-door network that is tailored to delivering goods directly to customers.
Boeing projects that more than half of air cargo should remain on freighters over the next two decades. With air cargo traffic looking to more than double by 2035, the world freighter fleet is estimated to grow by more than 70%.
With strong forecasted growth, airlines like ANA are investing into freighters as they believe their customers will continue to augment their cargo operations by utilizing freighters to leverage all the advantages that these airplanes bring to the table.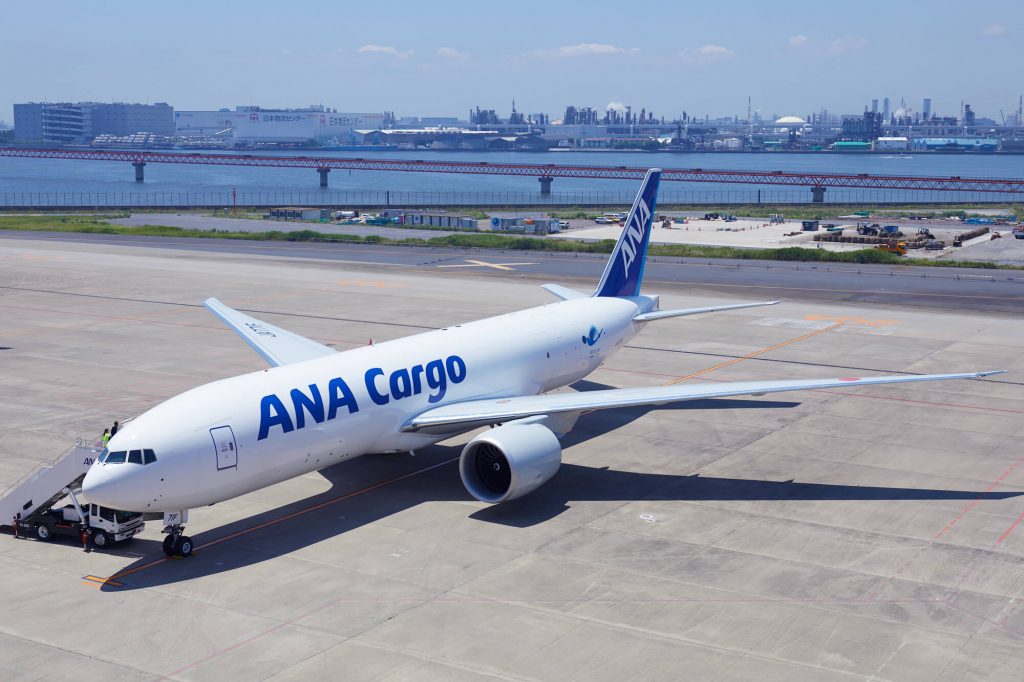 Japan Quality
ANA is differentiating themselves be being one of a handful of combination carriers who has both freighter and passenger aircraft that serve the Southeast Asian market. Beyond that, Mr. Sagara says that their "Japan quality" is what sets them apart from the rest.
"From the booking and acceptance to delivery, ANA's 'Japan quality' shines through," said Mr. Sagara. "Always sincere, always humble, and always polite. We are dedicated to excellence and working together as one to ensure safe and on-time operations, no matter the circumstance. Amidst all of the challenges and barriers we have faced, we have never given up. Our dedication to our customers is our craft."
He continued, "I would like to give a big thanks to all our colleagues, contractors and business partners who work tirelessly on the front line to maintain our reliable operation and missions to serve global supply chain management.
ANA's unique brand is something that we want our customers to feel. That is the brand 'Inspiration of JAPAN' that we advocate. This experience, unique to ANA, is a brand we want to offer consistently. We strive each and every day to create value that only we are capable of providing. That is the ANA promise."
อัพเดตข่าวสารและบทความที่น่าสนใจในอุตสาหกรรมโลจิสติกส์ก่อนใคร ผ่าน Line Official Account @Airfreight Logistics เพียงเพิ่มเราเป็นเพื่อน @Airfreight Logistics หรือคลิกที่นี่