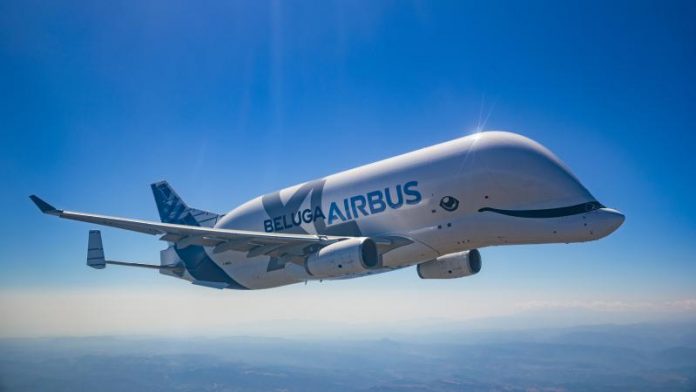 The Beluga XL, an integral part of Airbus' industrial system, made its first operational flight on January 9th, 2020. The freighter is the first of six Beluga XL aircraft to begin work alongside the Beluga ST predecessors. The additional five aircraft will be introduced between 2020 and 2023.
The Beluga XL was launched just over five years ago in November 2014. The entry into service milestone marks yet another successful achievement for the internal aircraft program.
The Beluga XL has the largest cargo bay cross-section of all existing cargo aircraft worldwide at 63 meters long and 8 meters wide. The freighter can carry two A350 XWB wings compared to the Beluga ST, which can only carry one. The Beluga XL has a maximum payload of 51 tons and a range of 4,000 km.
The aircraft, based on an A330-200 Freighter, enables the re-use of existing components and equipment. It has Rolls-Royce Trent 700 engines.
The company uses air transport as the primary method for transporting large aircraft components. However, the company also uses road, rail and sea transport to move parts between production sites. Like the Beluga ST, the aircraft will operate from 11 destinations in Europe.