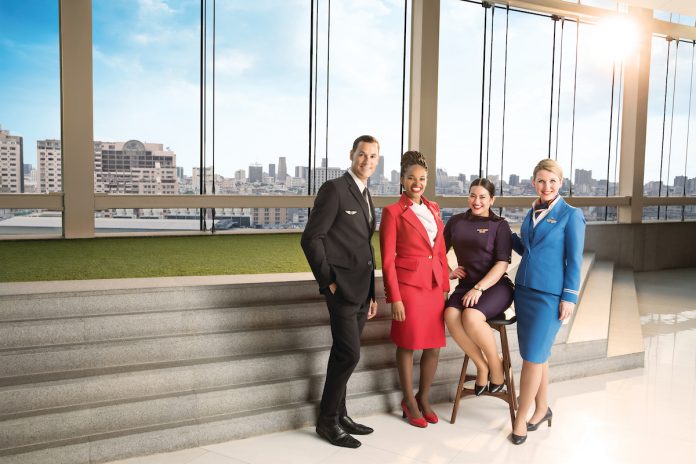 Air France, KLM, Delta and Virgin Atlantic have launched an expanded joint venture offering a greater choice of routes between Europe, the U.K. and North America.
The new partnership provides more convenient flight schedules for cargo customers and is built around the carriers' hubs in Amsterdam, Atlanta, Boston, Detroit, London Heathrow, Los Angeles, Minneapolis, New York-JFK, Paris, Seattle and Salt Lake City. It creates convenient nonstop or one-stop connections to every corner of North America, Europe and the U.K.
Delta CEO Ed Bastian commented: "Our expanded partnership is a major step forward for all of our airlines as we deliver greater reliability, top travel benefits and leading service that our customers deserve. Today's launch brings our historic, longstanding collaboration to a new level as we continue to build the partnership of choice across Europe and North America that sets us apart from the rest of the industry."
"Ten years after starting our joint venture with Delta, this new agreement is a major milestone that will even further reinforce our presence on the Atlantic, by allowing our passengers the choice between four major airlines combining their network for the benefit of our customers," said Air France-KLM Group CEO Benjamin Smith. "For Air France–KLM, it also means greater access to the U.K. market and especially London Heathrow, the leading global travel market."
The expanded joint venture represents approximately 23 percent of total passenger and cargo trans-Atlantic capacity and the combined annual revenues of the JV are estimated at $13 billion.